In a time when the finishing industry has struggled, our business has enjoyed continued growth. Business expansions and increased workforce allow us to offer 100% customer satisfaction. As a privately held company, Reckon Plating has the ability to make decisions and provide products and services as required to satisfy individual customer needs.
Our specialty is finishing items other companies can't. At Reckon Plating we work with many different metals including aluminum die cast, sand casting, zinc die cast & pot metal. We accept custom orders as well as corporate orders. From bolts to bumpers we are the Midwest's favorite custom finisher.
Most importantly, being true to our beliefs has allowed Reckon Plating to go beyond expectations in every project we undertake. We have the freedom and the heart to do what is right, not just for our clients, but for our employees and our company.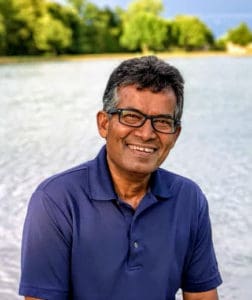 M A Kashem Sarker has a BS in Chemistry & Chemical Engineering and is a Certified Electroplater & Surface Finisher. He believes in the American dream that "Through hard work and dedication, anything is achievable".

Using his academic background and the experience gained through employment in different industries, Kashem decided to start his own business in 1993. Kashem rented a chicken barn, and using 55 gallon drums as plating tanks, founded Reckon Plating. Over the years, Reckon Plating, Inc. and Kashem have earned a reputation in the electroplating industry for providing unique and challenging plating solutions for their customers with a high degree of quality and price competitiveness. More than 25 years later, Kashem can still be found moving throughout Reckon's growing campus overseeing every facet of the plating process.
How can we help with your metal plating needs?
We offer free samples and free estimates.